It's really too bad that the highlights of First Lady Melania Trump's year in fashion are her faux pas. There was, memorably, the "I really don't care. Do U?" jacket she wore ahead of her trip to visit migrant children who had been separated from their parents, and the pith helmet worn on her tour of Kenya a nation that emerged from British rule in 1963 suggesting she identifies more with 19th-century colonialists than the diplomats who hosted her.
Melania's style
Those were dramatically unfortunate decisions given that they were made on the world stage at moments when her job was clear: to represent the United States.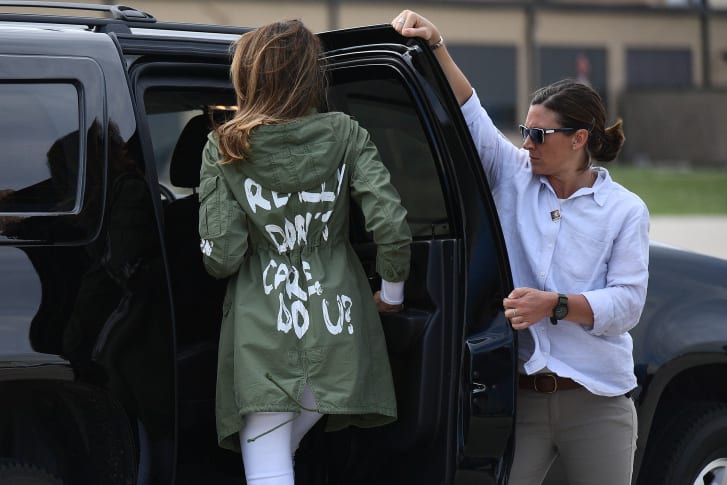 Trump's spokespeople have bridled at the attention on her clothing. They would prefer to discuss the valid initiatives she fronts, such as her "Be Best" campaign. But Trump isn't the first First Lady to grapple with the importance of their image.
During a summit in Tanzania in 2013, where Michelle Obama shared the stage with Laura Bush, Obama spoke of her own experience: "While people are sort of sorting through our shoes and our hair, whether we cut it or not … We take our bangs and we stand in front of important things that the world needs to see," she said. "And, eventually, people stop looking at the bangs and they start looking at what we're standing in front of."
We all speak volumes through the clothing choices we make. But elected officials and their families, given their public platforms, face particularly harsh scrutiny. Indeed, the president's billowing suits and taped neckties have earned countless column inches.
Trump and Melania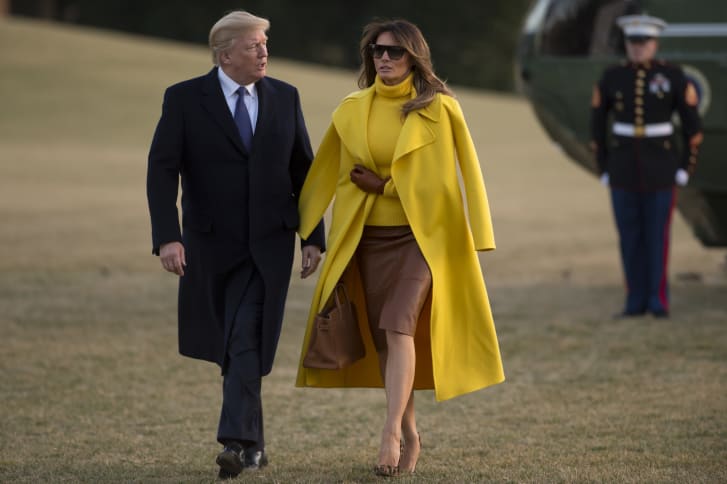 Notably, this sartorial transformation as been achieved without the help of fashion insiders. Soon after her husband was elected in November 2016, designer Sophie Theallet announced she would not dress Melania Trump. Tom Ford and Marc Jacobs soon followed suit.
Two years later, designers still downplay her associations with their brands. The team at Ralph Lauren, whose clothes she often wears, make it known that the First Lady shops independently, without their involvement.